Palomar Medical Technologies produces the most advanced cosmetic lasers and intense pulsed light (IPL) systems to dramatically improve the appearance of women's and men's skin. This is refreshing with so many cheap laser or IPL machine's on the market, causing some serious damage amongst non-qualified salons.
Since 1991, Palomar have pioneered the science of using lasers and light to improve appearances. As the industry's technology leader, Palomar have invested in creating cosmetic laser and IPL systems that put real value in your hands. IPL therapists trust and depend on the Palomar technology for advanced laser hair removal and photofacials for pigmented and vascular lesions because the IPL technology means there is enough power to create results!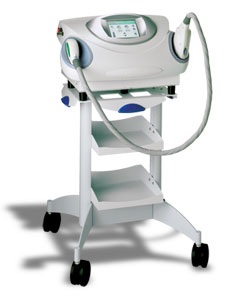 To meet the needs of the skin clinic and the needs of those receiving treatment, Palomar's dedicated research and development team continues to rise to the challenge of designing the most advanced laser and IPL technology solutions. Palomar's priority is to develop cosmetic technology that allows comfortable but effective results, discover the power of Palomar's technology.
Palomar is a long-term leader in laser and IPL technology.
Consider the peace-of-mind you'll experience with Palomar's depth of knowledge, innovation, and staying power on your side