At Depskin, we have always championed good health as a way of achieving healthy, radiant skin. You can be using the best skincare available, but if your skin is not supported through a well-functioning gut and overall internal wellness, it just wont deliver on the radiance and clarity that we all strive for.
We are always searching for new and innovative ways to help our clients achieve their skin goals and we think we are onto something big!
OPTIMA Ultimate Skin Food Elixir 1.0.  
Ultimate 1.0 is part of an ever-growing category of ingestible beauty supplements that are becoming hugely popular at the moment. However it is a product that stands alone for so many great reasons.
Optima Nutricosmetics have searched the globe to find the highest quality, nutrient dense ingredients which are put through their paces to ensure stability and product performance. In doing this they have created a product that comes not only with a watertight scientific background and high standards for efficacy but also with an ethical sourcing policy that is so well thought out and is something we have always dreamed of seeing in a product.
But why drink collagen in the first place?  
Like every cell in our body, collagen production slows down as we age. In fact, and this really shocked me, collagen production decreases at a rate of 1.5% per year beginning around the age of 30*.  Now, a reduction of only 3% is enough to produce a noticeable difference in your skin. However, Don't panic! There is help at hand to save you from turning into the crazy tanned lady from 'There's something about Mary".
Studies have found that marine collagen peptides have great bioavailability, meaning they are effectively used by the body when consumed, but this is entirely dose dependant*, meaning the more you take, the better the outcome.
Ultimate 1.0 contains 10,000mg – the highest tested dose of bioavailable marine collagen peptides, sustainably and ethically sourced from pristine North Atlantic waters.
But Ultimate 1.0 is about more than just collagen and unlike other collagen powders on the market – Ultimate 1.0 strives to achieve a holistic balance, targeting 4 key pillars for optimal skin health.
1.  GutRenew OptiBlend™: A blend of award-winning pre and probiotics with soothing aloe vera, developed to support microbiome diversity and to encourage a healthy gut and digestion, essential for optimal nutrient absorption, immune function and skin health.
2. Marine collagen peptides: Clinically proven to smooth wrinkles, improve skin texture and boost skin hydration and elasticity in just eight weeks. The collagen in Ultimate 1.0 –comes from MSC Certified marine collagen peptides from deep sea cod, harvested from the pristine North Atlantic Ocean. This ensures it is low in mercury and pollutants while also being sustainably and ethically harvested.
3. The SkinProtect BioBlend™: Complexed grapeseed extract and tomato concentrate, high in lycopene, combine to deliver potent, free radical scavenging capacity, protecting cells from oxidative damage that can lead to visible signs of skin ageing.
4. SkinFood OptiBlend™ : A blend of the world's richest sources of certified organic, potent, food-based vitamins and minerals, to provide all the essentials to feed your hair, skin and nails, and support gut and immune health..
How to take your daily dose: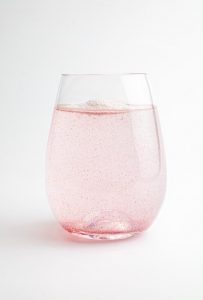 It comes as a powder and you simply dissolve 2 scoops in around 300mls of water, and drink. It has a subtle strawberry flavour and if you prefer, can be added to your daily smoothie , breakfast bowls or even into food.
Is this product right for you?
If you want vibrant healthy skin, improved gut health, and overall wellness, the answer is yes. If you are pregnant or breastfeeding, we recommend you check with your healthcare professional before consuming this product.
Visit us in the salon or email us for more information.
As stated on the Optima Nutricosmetics website